*I am happy to provide affiliate links for your convenience. To learn more, click here.
Happy Thanksgiving!
One of the many things I am thankful for is YOU, sweet reader. I can't tell you how much it means to me to have you hang around here at Write Them on My Heart. I love our all-things-Bible heart-to-hearts.
I have a thank you note with your name on it … because I thank God for YOU!
Philippians 1:3: I thank my God in all my remembrance of you. 
And tucked in your thank you note is a little something special just for you …
A promo code for 10% off any of my mugs – offer good through Cyber Monday (11/27/17). Just type in BLACKFRIDAY10 when you check out.
Oh how I wish we could sit down together on my back porch with our new coffee mugs and talk about our thanksgiving. Not necessarily the holiday, but the way of life that God wants us to have.
1 Thessalonians 5:18: give thanks in all circumstances; for this is the will of God in Christ Jesus for you.
It's His will for us.
So today on this special day set aside for giving thanks, let's take time to thank God with our whole hearts …
Psalm 103:1-5 (NLT): Let all that I am praise the Lord;
     with my whole heart, I will praise his holy name.
Let all that I am praise the Lord;
     may I never forget the good things he does for me.
He forgives all my sins
     and heals all my diseases.
He redeems me from death
     and crowns me with love and tender mercies.
He fills my life with good things.
     My youth is renewed like the eagle's!
The hand-lettered thank you note above?
All my email subscribers got it in their inbox for free! I send a printable every Thursday so they can either give it as a gift, make a greeting card, save it as a screensaver, put it in their planner or scrapbook, make index cards to memorize – you get the idea. If you want to join the fun too, you can subscribe right here.
If you missed the printable while it was free, you can find it here in my SHOP.
Or you can save it for later on Pinterest.
Don't forget to download your welcome gifts …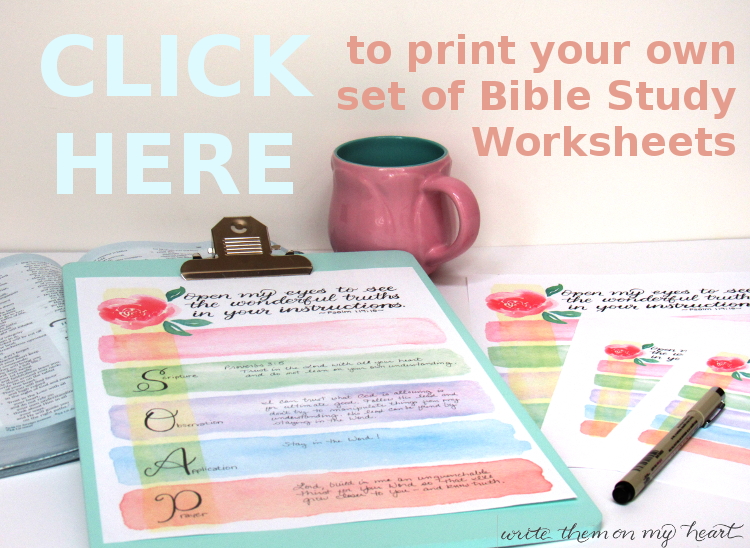 I link up with these blogger friends: Arabah Joy at Grace & Truth, Deb at Faith 'n Friends, Lori at Moments of Hope, Kelly at Purposeful Faith, Jennifer at Tell His Story, Holley at Coffee For Your Heart.
You might also enjoy these …
Have a comment? I would love to hear from you on my instagram or facebook page!