*This post contains affiliate links. Read my polices here.
Sometimes things just stick with you. Someone will say a little something and you think about it for days. They may not even realize the impact. But it changes your life.
I'll never forget hearing Christi Haag speak from her heart at one of our women's ministry events. One of the things she shared was that she made a covenant with her eyes. It was a covenant to read the Bible before seeing anything else each morning. No phone, no email, no news before God's Word. And not only that, she also shared that she starts a conversation with the Lord every morning before her feet even hit the floor.
I was floored.
First of all, what a beautiful act of worship!  Second, how can I get my groggy morning brain to do that?
At the time I heard her say that, I was having a quiet time with the Lord nearly every day, so that wasn't the issue. It was the "before anything else" part that pierced my heart.
You see, the Lord did not make me a natural morning person. I hate to admit it, but let's just say that I'm glad most of you haven't seen me before coffee in the morning! My family can vouch for this – unfortunately.
When I heard Christi's testimony, I couldn't get it out of my head. Then shortly after that I read …
Mark 1:35 – And rising very early in the morning, while it was still dark, he (Jesus) departed and went out to a desolate place, and there he prayed.
I claim to be a Jesus follower. But – still dark?  Say it ain't so!
And because I can sometimes be a little slow, the Lord sent along another verse:
Psalm 5:3 – O Lord, in the morning you hear my voice; in the morning I prepare a sacrifice for you and watch.
It's a sacrifice alright!
Trying to be funny there.
Believe me, I understand the seriousness of offering a sacrifice for God. And I was finally getting the message that I was being asked to make one.
Side note: There are hundreds of "morning" verses if you want to do a quick search. You know I did.
Then my weakness started pointing out every excuse in the book.
But one thing I know for sure is that God loves to use our weakness to show His glory (2 Corinthians 12:9). Yes, He may make us with certain bents, but it's not so we can use them as excuses.
"That's just the way I am." (read that with my whiny voice)
Could it be that He made us with these weaknesses for the very purpose of showing His glory? If we cannot change something without His help, then … you see the point.
And the not-so-subtle nudging continued when I read this devotion by Leah DiPascal.  Oh how I want to feel like she does when I wake up …
"Let's wake up every day saying, 'Good Morning Jesus,' and embrace the desire to spend time with Him before anyone else, discovering His truths, memorizing His precepts and rejoicing in His promises."
And of course there is Matthew 6:33: But seek first the kingdom of God and his righteousness…
There's that "first" again.
It was clear the Lord had a theme going for me. And I finally came to the point where I didn't want to miss it!
How about you? Ask the Lord what He wants your quiet time with Him to look like.
In the morning when I rise, give me Jesus.
~~~
For those of you who are at a stage of life where having a quiet time first thing is difficult (I've been there), I have an idea. Something to keep on your nightstand perhaps … I have a perpetual flip calendar similar to this with a Bible verse for each day. I use it over and over every year. It amazes me how God often uses those pre-printed verses on the exact day that I need them! And flipping the page each morning could be a great way to read God's Word first and have a conversation with Him – before your feet hit the floor! And with no other beeps or dings to distract. Let me know if this works for you!
The print above? My email subscribers received this printable for FREE! I email a new free printable every Thursday. If you would like to receive future printables to surround your heart and home with God's Word, just subscribe here and I'll see you next Thursday!
You can always find this print right here in my SHOP.
You can also save it for later on Pinterest.
Get this print on a coffee mug!
Don't forget your welcome gifts …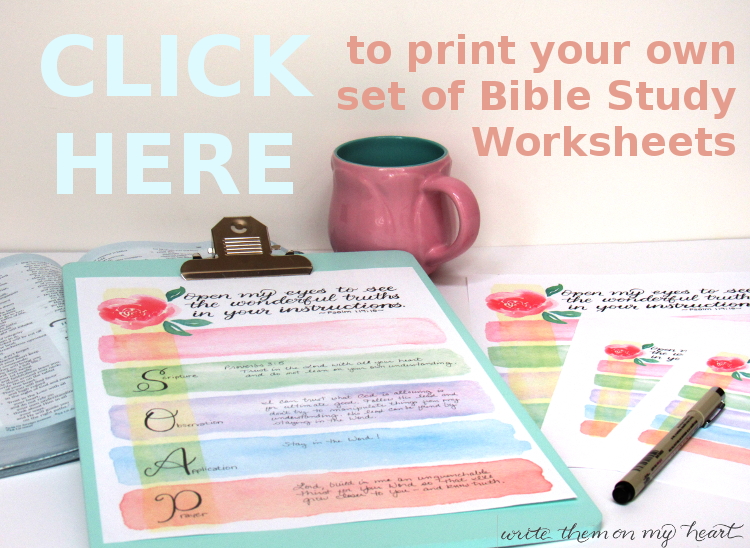 You may also enjoy these posts …
Have a comment? I would love to hear from you on my instagram page!