*I am happy to provide affiliate links for your convenience. To learn more, click here. 
Interesting story how I ended up with this book.
When Jennifer Rothschild comes to town to speak, her team prepares the local churches for months in advance. Maybe all Christian speakers do this – I don't know. But I was super impressed at how they rounded up a few representatives from churches all over town to be a part of the preparations. Guess who was one of the reps for my church?
Good guess!
Not only was their method a really smart way to get buy-in and help for an event, but it was such a blessing to work with women from different churches and denominations. We really should do that more often. But that's another post.
On to the interesting story. So, I ended up with the job of photographer for the 2-day event. It was one of those times (this seems to happen to me a lot!) when no one signed up for the job of photographer. The blank on the sign-up sheet stayed blank for months. Then someone "heard that I did photography" and suggested I do it.
Well, just so you know, I am not a professional photographer. Unless you consider a professional photographer someone with a point-and-shoot camera who doesn't mind using it! Yes, I used to be a Creative Memories consultant. Yes, I have always loved photos. But making scrapbooks does not necessarily give you training in photography. Am I right?
Anyway, I took a gazillion photos at the event – just like they told me to in the two-page list they gave me of what to shoot. When I went to turn in the zip drive to Dr. Phil (Jennifer's husband), he wanted to give me a goodie bag as a thank you. They were already packing things up, so he looked and looked and finally found one, gave it to me with heart-felt thanks and off I went.
Later I found several messages on my phone that – oops, I was accidentally given a special bag with a signed special book that had been set aside for someone – you guessed it – special. Could I please bring it back and exchange it for another bag? Oh no! By the time I got the messages they were long gone on their way back to Missouri.
Long story short – they told me to bring the signed book to our local event leader and she would mail it to the right person. Also, she had another book to give me in exchange. All has now been set straight – and that's how I ended up with Lessons in the Dark – Steps to Walking by Faith, Not by Sight.
I felt like God went to great lengths for me to take notice of this book, so I read it right away.
In case you are wondering about the title, I'll tell you right off the bat that Jennifer Rothschild became blind at age 15. But she says, "This is not a book about blindness. It's a book about learning how to really see." And boy does she! Her ministry is nothing short of an inspiration. This book plus her Missing Pieces Bible study – not to mention her speaking at her Fresh Grounded Faith event – all have made a difference in my walk of faith. Jennifer shares her faith in a way that makes you want to grow yours. She has asked the hard questions and has come out with stronger faith. And it's contagious!
Let me show you what I mean by hard questions.
In chapter 2, she talks about when life's circumstances rob us of our sense of security. She reminds us that we can trust what God says to guide us when life is dark because He can see better than we can (Proverbs 5:21).
Then she has the guts to ask it: "So why don't we allow His Word to guide us?"
Her conclusion: "I think it's because we trust our feelings more than we trust what God tells us."
Oh.
Ouch.
She goes on: "Feelings are tough obstacles to overcome, aren't they? They seem so immediate and real. But we can learn to trust in spite of them. How? By looking at Someone who had it figured out and imitating Him. Jesus knew what it was like to feel human because although He was fully God, He was also fully man (Philippians 2:6-8). What an awesome example Jesus gave us! He had feelings of shame, but He held them in low esteem (Hebrews 12:2). What we hold in high esteem will eventually govern us, but what we hold in low esteem, we will govern. Yes, we need to acknowledge our feelings, but we should never regard them more highly than God's Word. Don't ever bow to your feelings because you hold them in such high regard. Instead, make them bow to your God."
Note to self: read more about Jesus so I can imitate Him more closely.
Then she doesn't just leave you feeling bad about it – she is great about adding the practical how-to: "Often we can't choose the feelings we experience. But we can always choose our response to them. We don't have to allow our feelings to dictate our choices. It may seem risky at the time, but if we don't esteem God's eternal Word more highly than we do our fleeting human feelings, we'll miss the blessings that wait on the other side of choosing to trust."
Yes.
And amen.
This segues nicely into one other section I wanted to share from the book.
It falls into our new favorite topic – My Fear Verse Project, of course!
Fear Verse Project verse #2:
Psalm 56:3 – When I am afraid, I put my trust in You.
Jennifer says, "I remember getting on my knees before God and telling Him that I was afraid. Immediately, this verse came to mind: 'When I am afraid, I will trust in you.' God knows that sometimes fear and trust share the same heartbeat. As I meditated on the verse, I suddenly realized that I am afraid describes a condition and that I will trust describes a volition. The verse is definitive: My volition can change my condition. For example, if I am down, but I will get up, my choice will change my situation. So if I am afraid, yet I will trust, my choice to trust God will inevitably change my feeling of fear."
Wow. Give me a second. I'm going to read that again.
My volition can change my condition!
And this is from a woman who has lived through blindness after having sight, which most likely came with its fair share of fear! But I can tell you after finishing the book and her Bible study, she has more insight than most!
2 Corinthians 5:7 – for we walk by faith, not by sight.
Lessons I Learned in the Dark is chock-full of Jennifer's amazing faith and – the part I really appreciate – it's full of practical tips to build our faith. If the examples I shared above don't make you want to immediately start reading this book, then I hope you will go to the top of this post and read it again – slowly. This book is a must-read. It has the potential to change your life. I would loan you mine, but I refer back to it often! Go get your own, then let's discuss it on instagram!
My email subscribers recieved the Printable above for FREE in their inbox! If you missed it, you can order one in my SHOP. But you can subscribe right here so you won't miss any more! I email a free printable every Thursday!
If you would like to read more Christian Book Reviews, visit my Pinterest Book Review Board.
This post has been linked to Modern Mrs. Darcy What Have You Been Reading Lately.
New here? Don't forget your welcome gifts …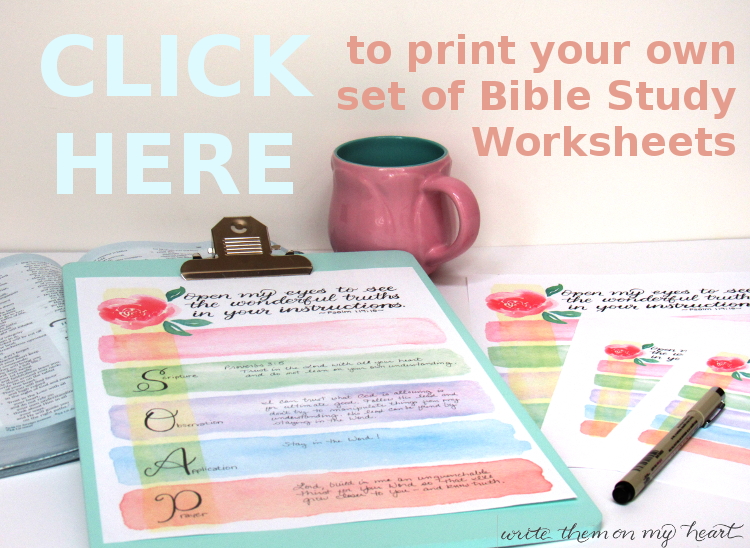 Share this post: