*This post contains affiliate links. Read my policies here.
So I made a big decision this week. A tough one – although it shouldn't have been. Whenever I pray about big decisions, I usually beg God to give me direction – a neon sign would be good, right?
Many times I pray for Isaiah 30:21: And your ears shall hear a word behind you, saying, "This is the way, walk in it," when you turn to the right or when you turn to the left.
As you probably already know, we do not always get a neon sign. Sigh.
(If you do, please email me right away!)
But sometimes we do!
And I do the happy dance when God does that!
This week, as I was praying about that aforementioned decision, along came a blog post on my Pinterest board that included a couple of paragraphs just for me. Happy dance! It was titled When Following Jesus Gets Uncomfortable by Alisa Nicaud of flourishingtoday.com.
She told of a day when she went to the grocery store …
A Whole Foods employee was checking out in front of me, clearly on her break. As the store phone rang from her back pocket, she swiftly picked up the call and answered in the sweetest voice anyone could hope for. After a few minutes of conversation, she hung up the phone, looking confused and slightly annoyed. Glaring at the cashier she stated, "It's so interesting to me how people can call in desperately wanting a job, but tell me they don't want to work nights, weekends, or holidays. Don't they know this is retail?"
Then she asked herself, "How often do I tell God, "Lord, I want to do your work," but my actions scream: I don't want to be inconvenienced. I don't want to be uncomfortable. How often do I declare, "God use me, but on my terms and in my timing.
Then she said her selfishness slapped her right across her face!
That is exactly how I felt while reading her article. Exactly. Couldn't have worded it better myself.
They signed up for retail – didn't they realize what that entailed?
I signed up for following Jesus – don't I realize what that entails?
Luke 9:23: And he said to all, "If anyone would come after me, let him deny himself and take up his cross daily and follow me.

1 Peter 2:21: For to this you have been called, because Christ also suffered for you, leaving you an example, so that you might follow in his steps.

Matthew 4:19-22: And he said to them, "Follow me, and I will make you fishers of men." Immediately they left their nets and followed him. And going on from there he saw two other brothers, James the son of Zebedee and John his brother, in the boat with Zebedee their father, mending their nets, and he called them. Immediately they left the boat and their father and followed him.
Immediately. Whoa.
Why was I stuggling over this decision?
Some decisions don't need a prayer for guidance. If it's following Jesus, it's a given.
So my big decision … I prayed for courage and said yes. After praying, searching Scriptures, reading that blog post, and my husband being amazingly supportive (when I was secretly wishing he wouldn't!), I said yes.
Then.
Here we go. The doubts started creeping in. Fear reared its ugly head. I'm not qualified for this! What in the world was I thinking? What if? What if? What if?
Then!
In church our pastor preached on Ephesians 5:1-2: Therefore be imitators of God, as beloved children. And walk in love, as Christ loved us and gave himself up for us, a fragrant offering and sacrifice to God.
Yep. My decision was one of those "givens." It would be imitating God.
I know what I signed up for – and saying yes fell right in line with following Jesus.
So is your curiosity up? Are you wondering what my decision entails? Well, I promise I will have more details for you soon – probably lots more. Not today though (so sorry!).
I hate when bloggers do that.
But if it helps any, I sent you the following printable (well, if you are one of my wonderful email subscribers). If you missed it, you can find it in my SHOP. But don't miss any more! Become an email subscriber right HERE and I'll send you a freebie next Thursday! And who knows, maybe even the rest of the story!
This post has been linked up with the Grace & Truth Link Up.
Related posts on this big decision can be found here and here (the big reveal!).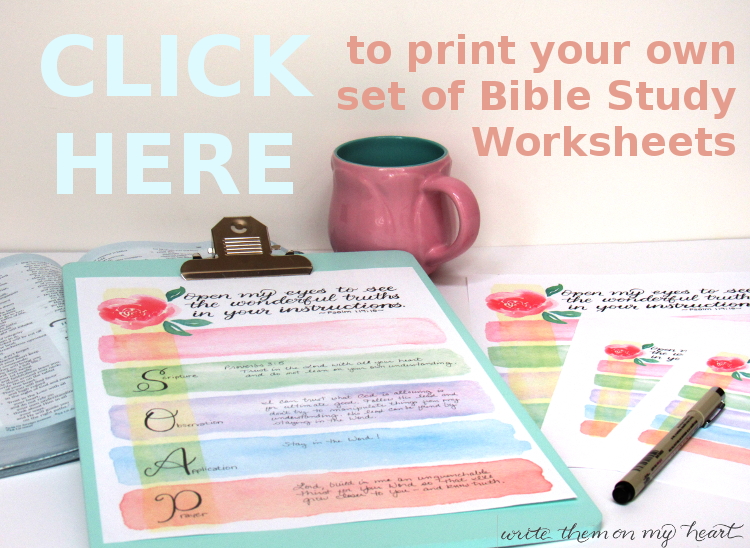 Have a comment? I'd like to hear it over on instagram!