*This post contains affiliate links. Read my policies here. 
After living in the same house for 23 years, we moved to a new-to-us house back in November. Right after Thanksgiving to be exact. And we were definitely thankful! The Lord taught us so much through the process of selling, buying and moving – and a LOT about His timing.
Oh – and it's true what they say – you should move every 10 years or so, just to purge!
Today's post is a slight rabbit trail from my usual stuff. Or maybe I should say "bunny trail." (You'll get that after you read #4.)
House stuff is not my niche. And the blog experts tell me to stick to my niche.
Usually I am a complete rule-follower.
But this happened. I had a post idea all ready and boom – into my email box landed an article by Melissa Michaels of The Inspired Room and it got me excited to write about something completely different.
And the blog experts also say to write about what you are passionate about.
I do believe that's a legitimate loophole.
But never fear, we will still be including my Bible niche today too!
So here we go with our two-for-one …
I have followed Melissa's blog for years. I ordered 3 of her books the second they were available. I have also given them as gifts. I love her house-to-home philosophy – and her sweet Christian spirit. I feel like we are friends – even though she doesn't know it! ha
I have no doubt that you will benefit from learning some things from her like I have, so here are my 5 favorite lessons I have learned from Melissa Michaels:
1. Don't lose sight of the big picture.
Melissa writes in the Proverbs 31 blog post I mentioned earlier: "Making a house a home is so much more than investing in material updates. But when I'm in the middle of what feels like never-ending projects in an imperfect home, it's easy to lose sight of the bigger picture. When I think about the way God looks at His children, I'm thankful our own personal shortcomings do not reflect to Him that we are an unredeemable mess. God refines us and makes all things new, one project at a time. Because of His grace, we have stories of redemption and faith to tell. We don't need a perfect situation to bring glory to who He is. Just like our home doesn't need to be perfect to be a perfectly creative setting in which to tell His story."
Proverbs 24:3-4: By wisdom a house is built, and through understanding it is established; through knowledge its rooms are filled with rare and beautiful treasures.
2. There's a reason you want a lovely home.
Melissa writes in her new book Simple Decorating – 50 Ways to Inspire Your Home,"Where does our desire for a lovely or orderly home come from? Is it an unhealthy obsession with perfection? Not necessarily. Has one of God's brilliant sunrises ever taken your breath away? … Creation isn't filled with wonder by accident – I believe it was intricately designed. And we are attracted to it with all our being. God placed the desire for order and beauty within us, and we feel a connection to it the moment we witness it."
3. Know the purpose of your home and act accordingly.
Melissa shares her home's Purpose Statement in her first book Love the Home You Have. I agree with her when she says thinking about your home's purpose is time well spent and once you write it down, it will be that much easier to pursue. She has a wonderful one …
"Our home is a place that honors God and serves as a restful retreat from the outside world to prepare us to go back out to love and serve others well."
Which reminds me of Joshua 24:15.
4. Don't expect big things from little accessories.
I chuckled through this story from Melissa's book Love the Home You Have: "You want to buy something new for your home. You wander through some shops, looking for the missing ingredient to add to your living room or your office. Then your eyes find it. That adorable little accessory you want and can afford (bonus!). Perhaps, for the sake of this illustration, you found a small ceramic bunny…or bird or whatever trend you are convinced will transform your room from blah to wow. The sales clerk wraps it up nicely, and you smile all the way home. You quickly unwrap that sweet bunny as you come in the front door and begin rushing from end table to bookshelf, looking for it's proper home. Here? No. Over there? Ugh. No. FOR THE LOVE. WHY? Then reality hits. It was so precious in the store, but in the spaciousness of your rooms, you don't even notice it."
She goes on hilariously about how you drag out a dozen more accessories, determined to make a statement, piling things up all around that little bunny until you can barely see his wee eyes peering out from the rubble.
Been there!
The point she makes is that we expect too much from little accessories. Boy do I do that! But bigger and bolder accessories will make a much stronger impact in your room. Tiny accessories might make you happy, but don't expect them to transform a space. She says to give them a small corner or shelf where they can nestle in.
5. Getting there is the fun part.
Melissa writes in her gorgeous coffee table book The Inspired Room (which appears to be on sale right now!), "How do you get there, to that home you picture in your dreams? Is it even possible with the home you have? Because I like so many styles and design ideas, when I tried to evolve my style I felt as if my home was going in every direction. I was that crazy-eyed, indecisive woman who would flip through magazines, peruse Pinterest, head out to shop, and become overwhelmed by possibilities! I like white. I like dark. I like color. Do you have design ADD too? While patience has been and will be required, I get great joy from each small change and step along the way."
This one was huge for me. I used to rush to get each room "done." But now I have learned to be patient and enjoy the hunt! I take my time and wait for just the right thing that will fulfill my home's purpose.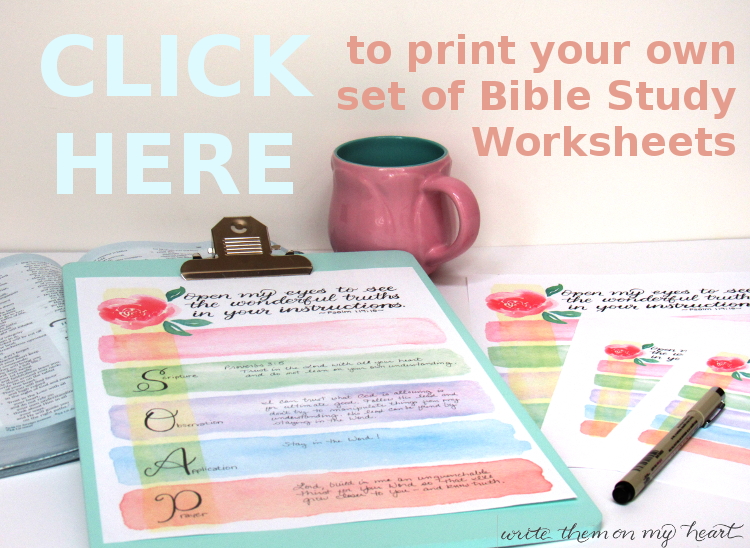 My email subscribers received the Joshua 24 Printable (shown above) for FREE! If you missed it, you can get it in my SHOP. But it would be crazy to miss another one! You can safely subscribe here.
I am linking up with Holley Gerth at Coffee for Your Heart and Life On Summerhill.
Have a comment? I would love to hear it on my Instagram page!