*I am happy to provide affiliate links for your convenience. To learn more, click here.
As you probably have figured out, the whole purpose of WriteThemOnMyHeart is to help you surround your heart and home with God's Word. Why? Because it's God's desire that we think about Him 24/7. Yep. You read right.
24/7.
What makes me think that?
Colossians 3:1-2: If then you have been raised with Christ, seek the things that are above, where Christ is, seated at the right hand of God. Set your minds on things that are above, not on things that are on earth.

Proverbs 3:5-6: Trust in the Lord with all your heart, and do not lean on your own understanding. In all your ways acknowledge him, and he will make straight your paths.

Deuteronomy 10:12: "And now, Israel, what does the Lord your God require of you, but to fear the Lord your God, to walk in all his ways, to love him, to serve the Lord your God with all your heart and with all your soul,

Mark 12:30: And you shall love the Lord your God with all your heart and with all your soul and with all your mind and with all your strength.'

Isaiah 26:3: You keep him in perfect peace whose mind is stayed on you, because he trusts in you.
Just to name a few.
It is no secret that keeping our mind stayed on Him is not going to just happen.
We need to be intentional.
Which is exactly why I try to give you practical ways to have Bible verses everywhere you turn.
Today's practical way is on recipe cards!
Now I know that some of you only look up recipes on the internet. And I even save healthy recipe pins here. But, I have noticed that most people still keep hand-written recipes of their most-used, tried-and-true or passed-down-through-the-generations recipes. You too?
I knew it.
Hence, another perfect place to surround ourselves with God's Word.
These cards will also make great gifts! Print them out and give a set with a fruit basket, or a few kitchen tools.
Also, next time you take someone a meal or some goodies, write your recipe on these cards so it will surround them with God's Word too!
Psalm 34:8a: Oh, taste and see that the Lord is good!
What a descriptive verse!
Taste that the Lord is good.
When I think of the verb "taste," I think of experiencing flavors like sweet, or sour, or savory.
Do we take time to appreciate all the many flavors of God?
And a better question: whether we are tasting the sweetness of God or what seems to us as sour, do we still see that He is good?
Have you heard the phrase "God is good all the time?" Is that Biblical?
Nahum 1:7: The Lord is good, a stronghold in the day of trouble; he knows those who take refuge in him.

Psalm 100:5: For the Lord is good; his steadfast love endures forever, and his faithfulness to all generations.
Just to name a few.
Walk in the Word puts it nicely: "If you're one of God's children, you will figure this out by the end of your life: God is good. There's no telling what He will take you through to bring you to that place. But eventually your value system will be set up in such a way that you say, 'The Lord is good!' Everything He allowed, everything He withheld, every difficult season, every stretching circumstance, God meant for your good. His disposition is kindness. His default action is for your benefit. You can know His goodness as certainly as you can taste and savor your favorite food."
If we haven't already, let's let today be the day we figure that out.
Let's taste and savor our good God.
24/7.
The hand-lettered Recipe Cards above?
All my email subscribers got them in their inbox for free! I send a printable every Thursday so they can either give it as a gift, make a greeting card, save it as a screensaver, put it in their planner or scrapbook, make index cards to memorize, etc. If you want to join the fun too, you can subscribe right here. Go ahead, make my day!
If you missed this printable, you can find it here in my SHOP.
Speaking of breakfast, I have the dual coffee pot shown above and it is so nice to have both a 12- cup pot and the single serve k-cups all in one!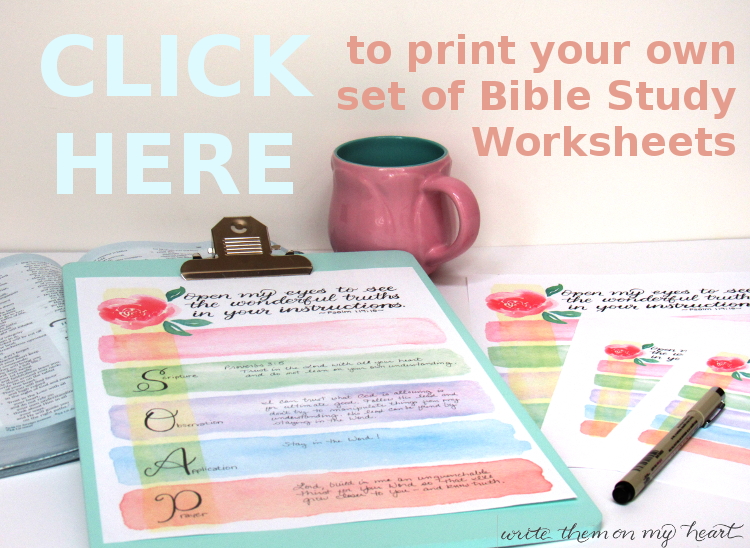 I am linking up with Arabah Joy at Grace & Truth, Lori Schumaker at Moments of Hope, Jennifer Dukes Lee at Tell His Story, Holley Gerth at Coffee For Your Heart, Two Cup Tuesday and Writer Wednesday and Alisa at Salt & Light and The Art of Homemaking Mondays and Faith at Mommy Moments.
You might also enjoy these related posts:
Have a comment? I would love to hear from you on my instagram or facebook page!